房地产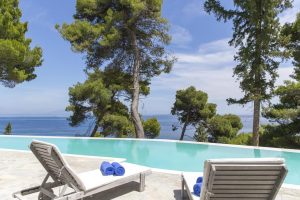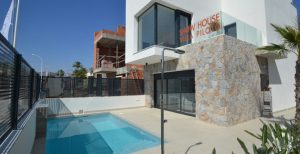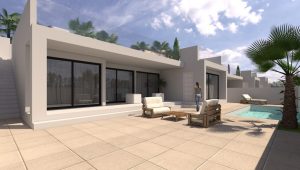 Non-European nationals can secure a residency permit by investing €500,000 in Spanish real estate. Known as the 'Golden Visa', these permits give holders the right to live and work in Spain.
非欧盟籍公民可以通过在西班牙房地产投资50万欧元而获得一份的可靠的居留许可证。这种被称作黄金签证的许可证拥有者具有在西班牙生活和工作的权力。
 An applicant can either acquire a property directly or indirectly through a registered company. When investing through a registered company, the applicant must hold the majority of voting rights, and the company can't be located in a country classified as a tax haven by the Bank of Spain.
申请人也可以直接或间接地通过一个法人公司获得地产。当投资通过一个法人公司时,申请人必须具有该公司的主要表决权,这个公司不能位于被西班牙银行列为避税天堂的国家。
What is Golden Visa Spain?
什么是西班牙黄金签证?
Spain Golden Visa program offers no EU citizens residency and later citizenship in Spain.
西班牙黄金签证计划提供给非欧盟公民居住权和以后的西班牙公民身份。
It's been s introduced by the Spanish Government to attract foreign investments and stimulate its property market.
西班牙政府引进它来吸引外国投资并刺激其房地产市场。Investments Required to obtain a Golden Visa?
投资需要获得黄金签证么?
Spain Golden Visa holders from non-EU nationals can obtain residency (later citizenship) in Spain by investing either: 500.000 Euro in property
来自非欧盟籍的西班牙黄金签证者能够通过投资50万欧元房地产获得西班牙居住证(后公民)。
 According to recent studies, the Real estate market in Spain is currently experiencing a boom. If you have been considering investing in a holiday home in Spain, right now could be the best time to do so.
根据最新调查,西班牙房地产市场正进入繁荣期,如果您已经考虑在西班牙投资一个度假别墅,现在应该是最好的选择时刻。
Spain is the world's third most popular tourist destination, which makes it an obvious and attractive destination to invest in Real estate holiday rental property.
西班牙是世界第三大最受欢迎的旅游目的地,这就使得它在投资房地产租赁业成为显著的和吸引人的地方。
The medical journal, Lancet, states that according to the European League Table, which is comprised of data collected over a 20 year period, the healthiest place to live in Europe is Spain, which also beats many other countries in the world.
《柳叶刀》医学杂志陈述:根据欧洲联盟20年来收集的数据做对比表明,欧洲最健康的居住地点是西班牙,西班牙也相比世界上许多其他国家要好