Calpe-Moraira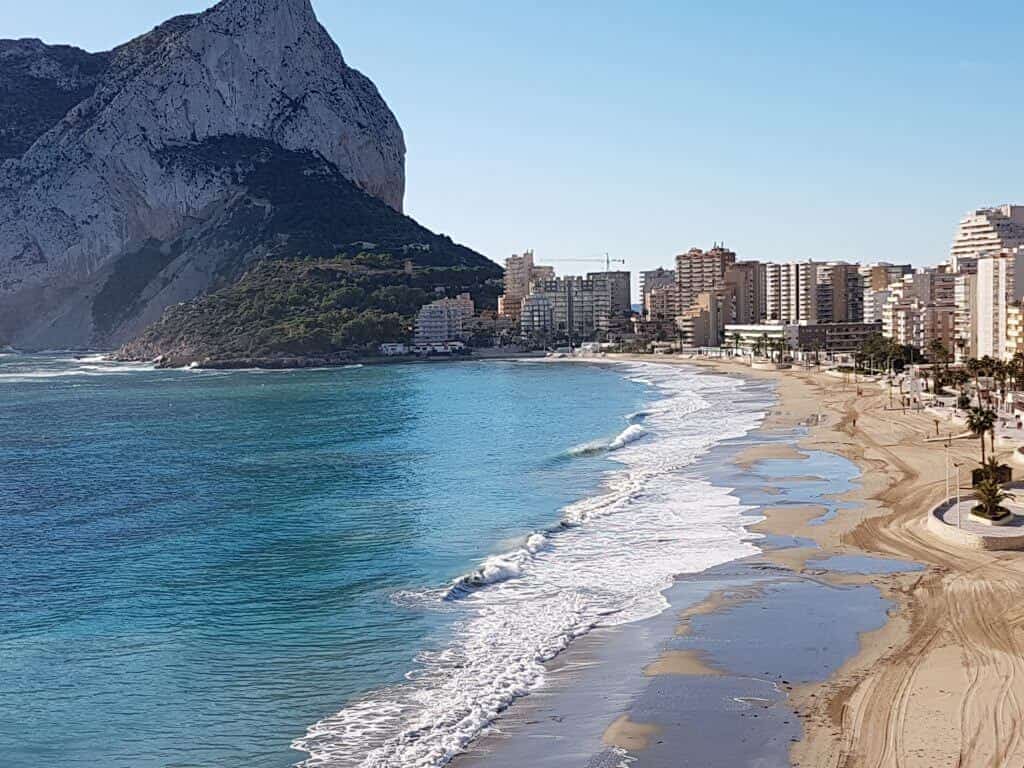 The Stunning Beauty of Calpe
Many people are drawn to Costa Blanca real estate because of its location and climate. Finding the right villa for sale in Calpe, for example, enables its owners to explore the entire Alicante province. But this isn't the whole story.
Why are people interested in buying property in Calpe?
One of the other reasons that so many people are looking for Calpe properties for sale is that the town has all the up-to-date facilities you would expect of a major tourist resort. Another reason why people are so interested in Calpe real estate is that the town has managed to retain its traditional charms, preserve its historical monuments and still have areas of outstanding natural beauty. Let's consider some of the reasons why purchasing a villa for sale in Calpe is a great idea.
Natural beauty: the Penon de Ifach & the Calpe Salt Mines
Rising an imposing 332 metres from the sea, this majestic volcanic rock formation was designated a nature reserve in 1987, making it the smallest in Spain. The leisurely 2-hour walk to its summit will give you the opportunity to enjoy the beauty of the region's flora and fauna including over 300 species of animal such as migratory seabirds. Once you reach the peak, the view is breath-taking and on a clear day, you can see as far as Ibiza.
Located close to the Penon de Ifach are the area's former salt mines. They became a protected area in 1993 and are now the home of a range of species including flamingos. The circular walking trail allows you to see the local wildlife from up close.
The Picturesque Beauty of Calpe Old Town
Located at the top of a steep hill, the Old Town is worth visiting to see the way the traditionally-constructed style of property in Calpe, with painted tiles and murals on the houses and walls, has been kept alive. A stroll through its winding cobbled streets will give visitors the chance to marvel at the sturdily-built city walls (the Torrean de la Peca), admire the Moorish/European architecture, soak up the culture in museums and churches and also stop off for a leisurely bite to eat.
Beaches and the Calpe Coastline
You don't have to own beachfront properties in Calpe to enjoy being so close to the sea. Promenades connect the Old Town with the beaches so they are within easy reach even if you're opted for an apartment for sale in Calpe town itself.
Beaches cater for all personal preferences – whether you wish to chill out on the sand or explore the marine life. Ranging from the more bustling La Fosse beach (located near to the Penon de Ifach) to more isolated coves like the Cala de Raco, all share the same crystal-clear pure blue sea.
Why use the services of Real Estate Immo when viewing Calpe properties for sale?
Whatever type of Calpe real estate you're after – whether you prefer beachfront properties in Calpe or a more centrally-located apartment for sale in Calpe town itself – Real Estate Immo has the local knowledge and expertise to help you sift through the Calpe properties on offer so that you can find the Costa Blanca real estate of your dreams.
Naar boven
| | |
| --- | --- |
| Country | Calpe Spain |
| Languages spoken | Spanish-English |
| Currency used | Euro |